You will have heard about Google's mightily impressive Street View product that allows you to walk around many streets 'virtually'. The system uses a series of panoramic 3D images to create the illusion of 'being there', and being able to look around and investigate a place. The exciting news is that this same technique can be used inside your business premises to provide both an impressive virtual tour of your business, and give you an improved search engine presence into the bargain.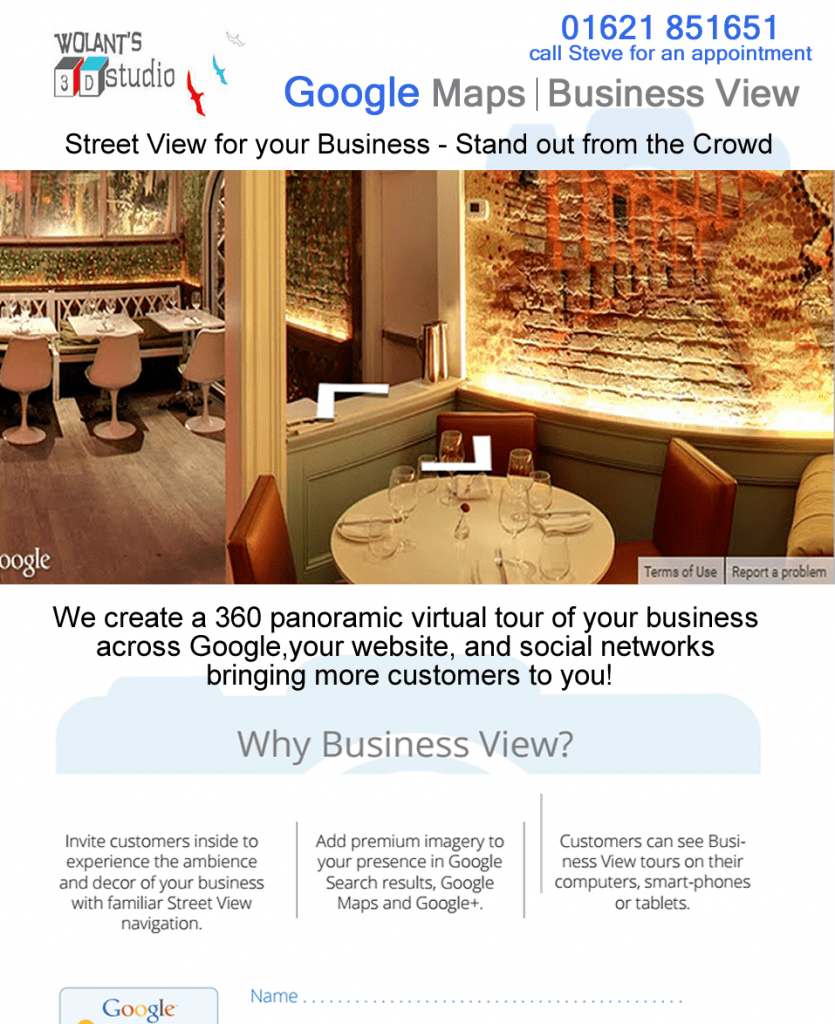 The process of getting your business listed on Business Views and having a virtual tour posted online is both easy, and affordable. Just contact us and we will visit your premises and leave a quote to do the work. The work we do consists of taking a series of photographs of the areas you want the public to see. The process will take around an hour or so and will include a series of professional 'points of interest' photographs as well.
Once taken, the photos will be uploaded to the web, sprinkled with some technical fairy dust and then made live to the world. Your photographs showing off your business and virtual tour will appear on your Google Plus page as well as Google Maps, improving your online presence and giving you more square inches on the Google search pages. You can also post your virtual tour and images on your own website and social media pages.
We highly reccomend you invest in the business view package as for the low price it offers an unbeatable roi. Not only will you have an improved search engine presence but you will also be able to 'Wow' customers who can look around your business from a PC screen, tablet or smartphone. For more information on how Google Business View can help promote your business, check out our dedicated information portal at Wolant 3D.